University of
Sosuthern California
The University of Southern California,
is where the action takes place.
Below are just some of the
actors playing parts in our
fan-written script in honor of
the great Chinese detective,
Charlie Chan!
~ ~ ~
Some of the Cast of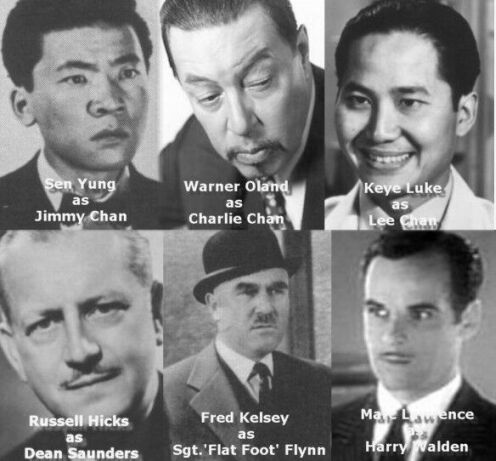 Charlie Chan at at College
From left, top row: Victor Sen Yung (Jimmy),
Warner Oland (Charlie Chan),
Keye Luke (Lee Chan)
Bottom row: Russell Hicks (Dean Saunders),
Fred Kelsey (Sgt. "Flat Floot" Flynn),
and Marc Lawrence (Harry Walden).